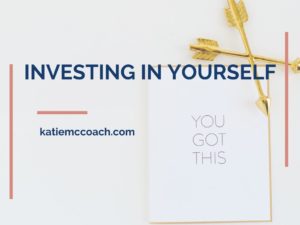 Startup costs. You can't say the words without shivering. The idea of spending money before you have a single client or customer is downright terrifying. Who knows if it will pay off?
But showcasing yourself as a professional right away can make a huge difference to your client base. I have always been of the opinion that if you aren't willing to invest in your business, you can't ask others to invest in you. This doesn't only apply to startup costs or spending money. It can apply to time, effort, and development of a skillset.
I know a realtor who drove clients around in a ten-year-old car that only played the radio and lacked AC. He was hesitant to buy a new car, because it was one of those huge expenses he had trouble getting behind. If he didn't need it, was it worth it? But finally, he bit the bullet and invested in a brand-new car. What do you know—soon business had doubled, and eventually tripled. It wasn't the car itself that magically brought in business. It may seem superficial, but driving around clients in a nice, comfortable, new car made the experience better for customers. The perception that potential clients had toward this realtor changed. They knew he was worth investing in because he was willing to invest in himself.
I work with authors daily, and many of them self-publish their work. Self-publishing is running a business. And it is a fabulous option for authors—if they invest in making their product as professional as possible. Poor book covers, bad formatting, and little to no editing makes for an amateur book. Now try turning around and asking a reader to pay actual money for that book. You'll have a hard time, even at a $2.99 price point. Releasing a book that an author clearly spent time, money, and effort in it is an overall stronger business practice. At the very least, give yourself a chance to succeed.
My friend was one of the few at her company who truly knew how to work with Microsoft Excel sheets. She was savvy, but didn't know everything. She spent time learning everything she could about excel, becoming the go-to expert. Soon she was training other employees (and the bosses!) on how to use it. You better believe she negotiated a better raise during her annual review.
In 2012, I decided to establish my developmental editing business. I wasn't 100% what services I would provide, I only had one client I met in person, and I had no idea how I would gain leads beyond word of mouth (which, for the record, can take years). But I knew a website was a necessity. And I knew it needed to be welcoming, clean, and engaging. I needed to brand myself. My mother—who was the only person I knew to turn to for advice at the time—did not like the idea that I was about to pay someone to design an entire website for me. She highly recommended against it. "It's too expensive," she said. "Why not try to get a few clients first?"
I'm so glad I didn't listen to her (love you, mom!).
I may have spent a good chunk up front on my website, logo, and business cards, but I've always insisted that was the best investment I ever made. 85-90% of my business comes directly from my website. Of course, I didn't just let my website sit there. I blogged, wrote book reviews, got a ton of backlinks with other sites, and constantly updated it. I immediately presented myself as a professional from the start. And that's never been questioned—even when I only had one client. I know I wouldn't have nearly as much business without that site.
Now, six years later, I'm currently working on a redesign and new logo, because I see investments to be important throughout your career, not just in the beginning. I've invested in invoicing software, a newsletter campaign, social media, advertising, and more. I spend several hours a week reading books in my clients' market, updates in my industry, and articles on writing.
I don't say all of this to overwhelm you, but instead to remind you that investing is not a one-time thing to brush aside. And it's not all about costs. Investing means using your time and skills to grow your future. Investing in a class or hours of research to gain a new skill can help you negotiate a better salary at work. Investing your time in networking events can create opportunities.
Investing in yourself does more than set you up as a true professional or expert in your field, it also shows you are confident in your vision. You are willing to bet on yourself.
If you're not willing to invest in yourself, who will?
Looking to unwind, de-stress and rejuvenate? Download my free coloring sheets!
Connect with me on:
Join the FREE Writing with Coach McCoach writing support community HERE.