I can't express how much joy this process has brought me.  I feel like these revisions, made possible by your incredible insight, have enabled me to realize the true potential of my novel. I couldn't have done this without you!  
– Morgan
Being a writer can feel like being lost in the woods. Katie was my compass. Without her pointing true north I never would have made it out. I highly recommend her services.
– Amber Meyer
Katie went above and beyond in her work with me. Her insights and expertise were incredibly helpful and much appreciated!
– Mark 
 Katie is a rare find. She is invested in the manuscript from the beginning and beyond. She is special in that she critiques and encourages at the same time. Katie is very clear when outlining her milestones and due dates. This is her business and that is very clear from quote to finished product. I've worked with other editors and Katie is by far the most professional. I can't say enough about what a wonderful experience it has been working with Katie. She's fantastic!
– Tracy Ewens, A Love Story series
Your comments are driving & guiding me to write some of the best stuff I've done in a while.
– Ross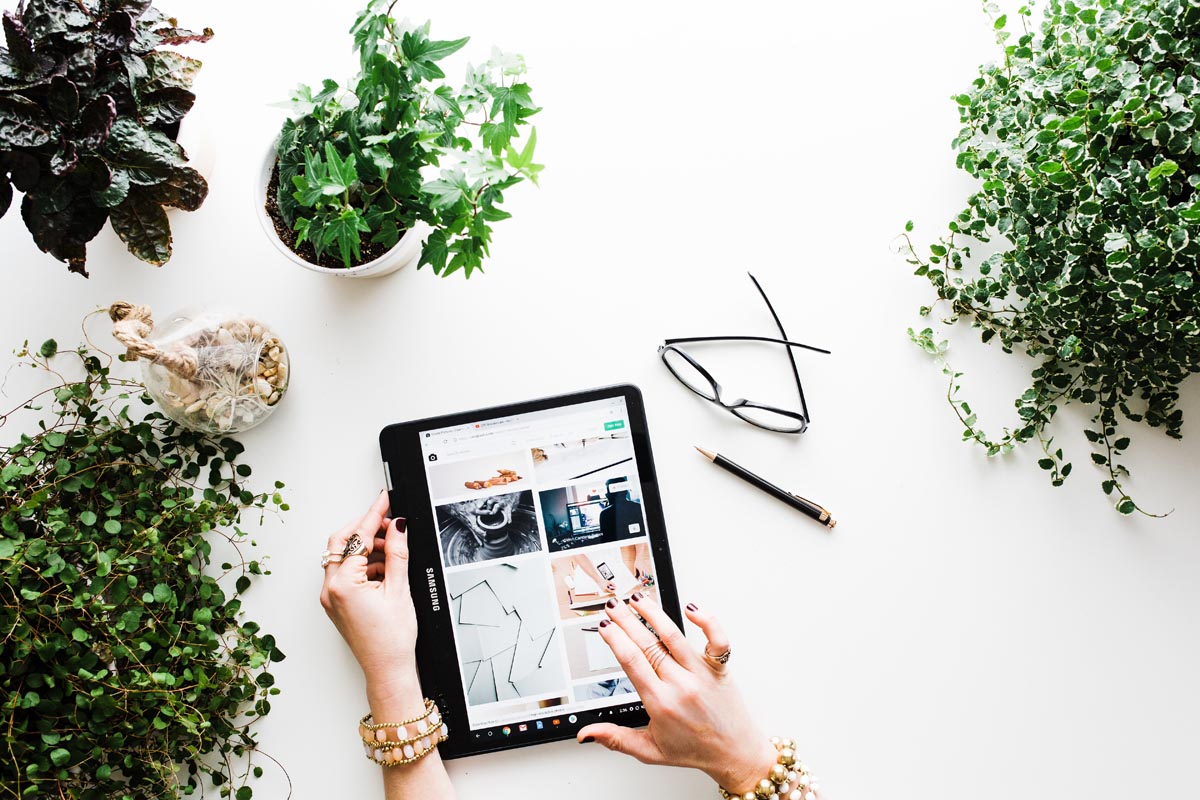 I feel like I've learned more in the last two weeks [working with you] than the last two years.
– Fergus
Partnering with Katie has been an absolute pleasure. In every interaction I've had with Katie, her passion to help me succeed has been unwavering. Her honest feedback was immensely beneficial for the expansion of my story. She's pushed me further than I'd ever dreamed and I'm so thankful I found her. She has gone above and beyond my initial expectations. Without any hesitation, I rebooked with Katie for my next two books and I'll happily recommend her to anyone.
-Robin Berkstresser, Specious series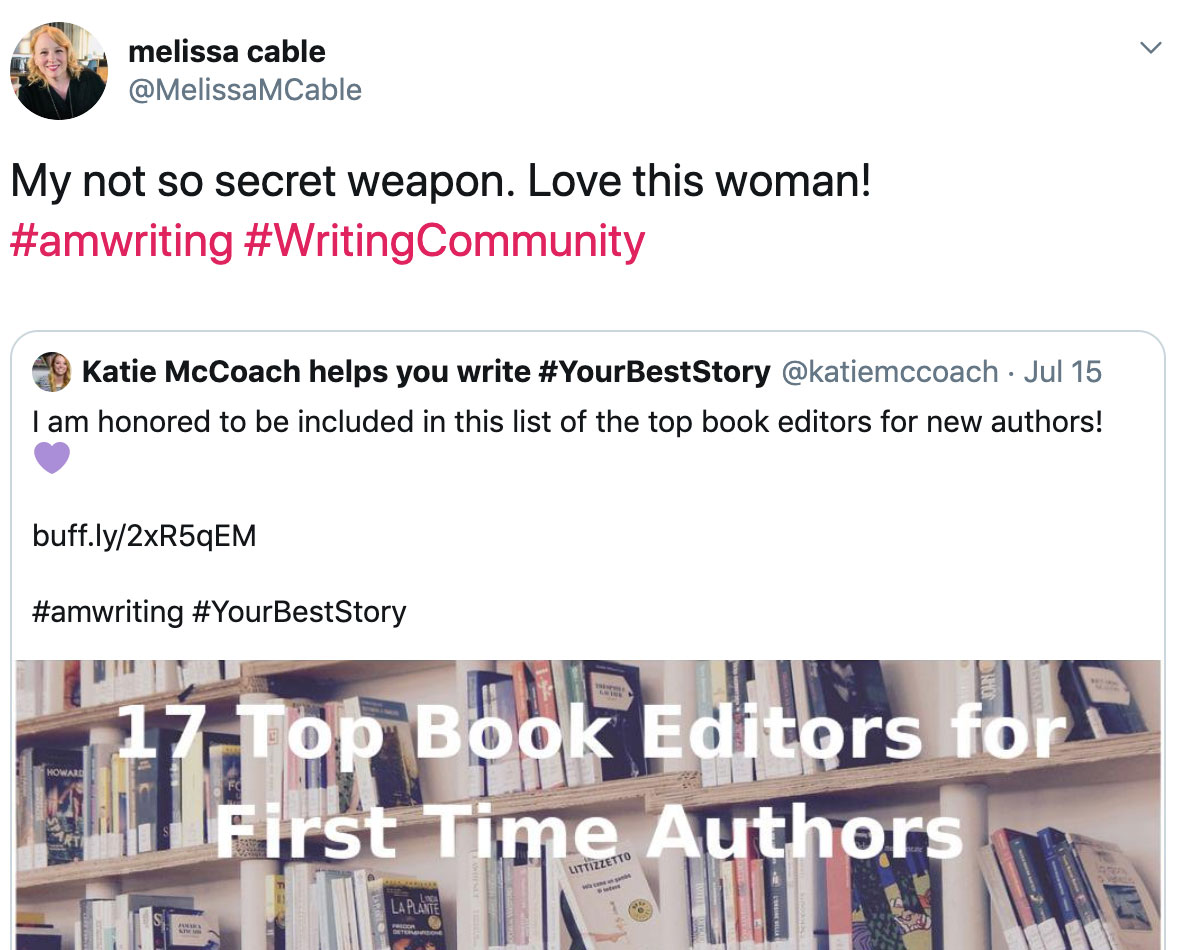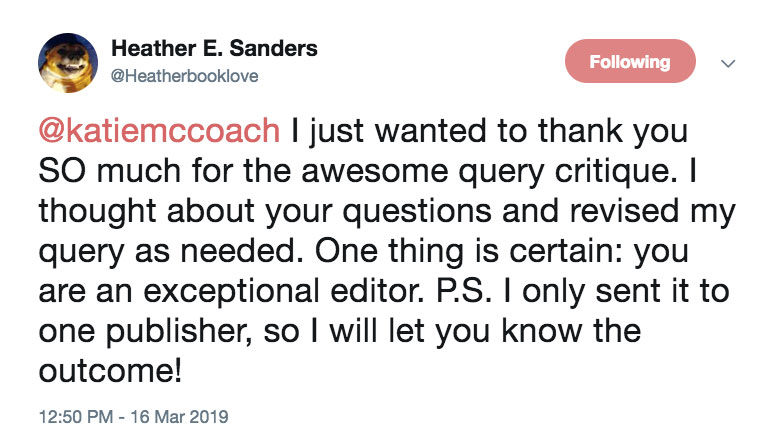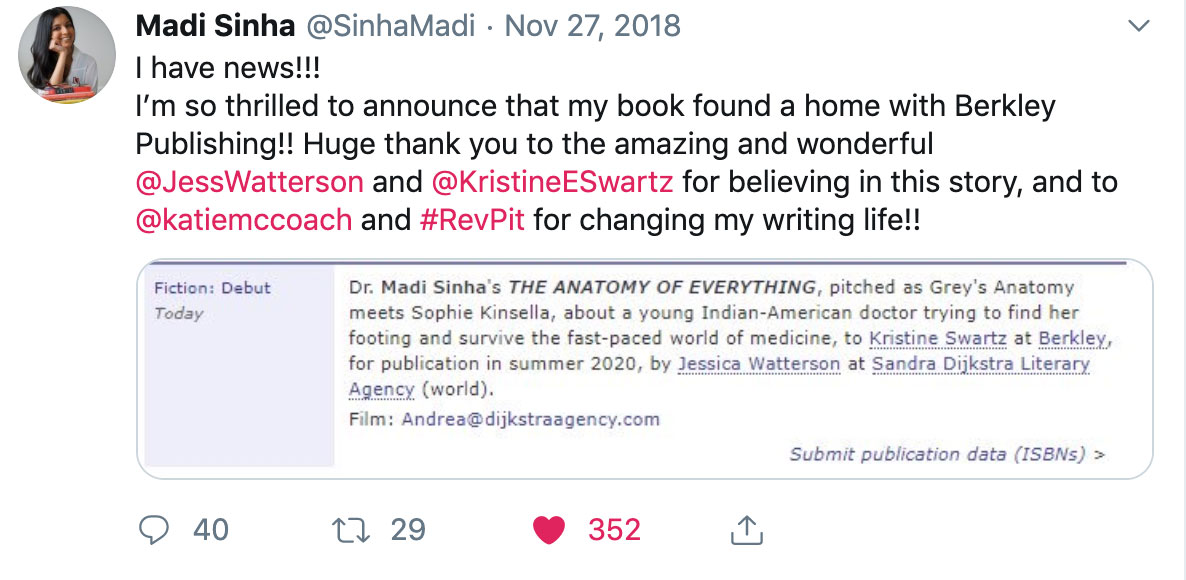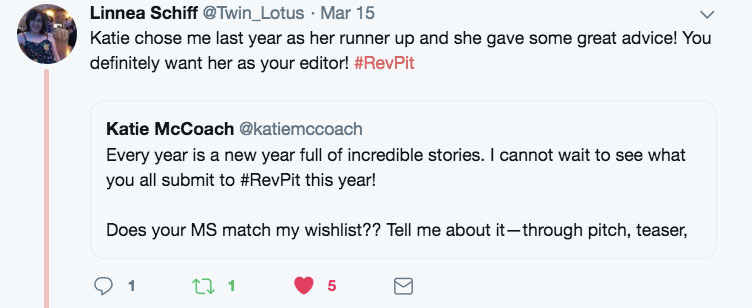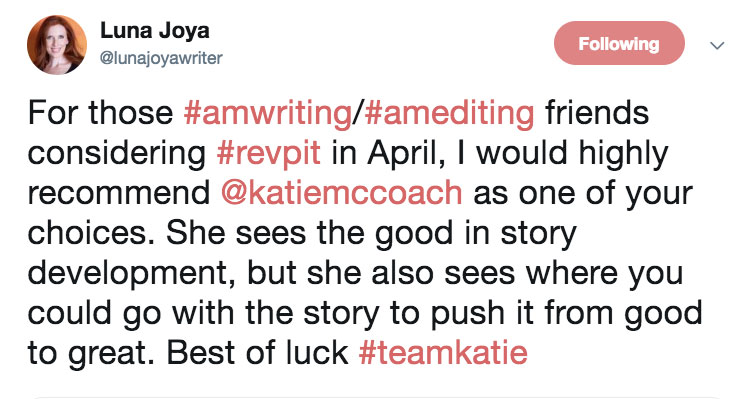 Precise, investing, and personable, Katie McCoach is by far the best developmental editor I've ever come across. She delved deep into all of the layers of my story, polishing any hidden diamonds by suggesting I add or omit scenes, any strange dialogue, and inconsistencies. Every page of her editorial review was encouraging, considerate, and full of helpful surprises. Her words were never discouraging. She has a way of expressing what needs to be changed in such an encouraging attitude that makes a writer want to whip out their story and fix it up there and then! She is truly passionate about her work and wants only the best for her clients, and this shows in all the detailed work she does. Katie is a remarkable editor and is the only editor I'm going to go with from now on.
If you are searching for an editor who will truly care about you and your work, I recommend Katie. She will not disappoint! Thank you, Katie!!
-Cierra Brinkman 
What I value and appreciate about Katie's editing is that she really helps you grow as a writer. She's always asking questions and makes you take a deeper dive into your story and characters. Katie is also very insightful about how to take an idea or concept and make it better. I very much enjoyed working with Katie and plan to work with her in the future. She's spot on with her recommendations. I recommend that every writer subscribes to her newsletter for tips.
Katie has been a great inspiration! My book – "Warrior Woman: How a PR Agent Becomes and Arms Dealer" – is under consideration by several Hollywood film production companies.
 Katie is wonderful to work with! She's fast, concise and really knows her craft! The best experience I've had. I highly recommend working with Katie!!!
– Monica
Working with Katie McCoach is one of the best investments you'll ever make! An absolute delight to work with, Katie's engaging personality, sweet temperament, and professional expertise will make all the difference in getting your manuscript publication ready.
She shows genuine enthusiasm for your work while at the same time pointing out critical developmental shortcomings and plot holes. She answers your questions, helps you dig deep into your characters, and assists you in brainstorming for solutions. The time and work she put into my YA novel will undoubtedly be the difference between promptly landing an agent and continuing to slog for representation on my own. Can't thank you enough, Katie!
– Cheryl Wanner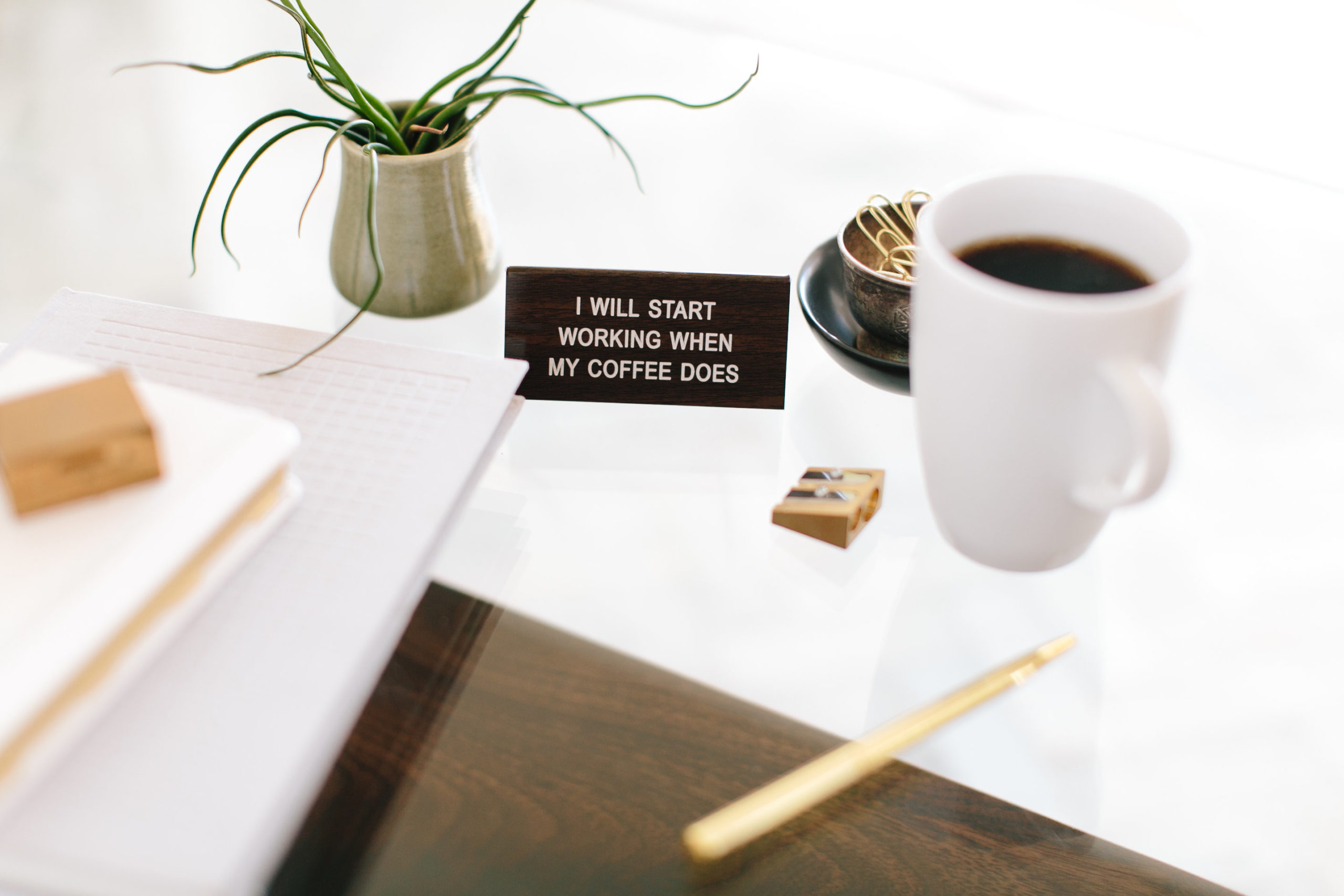 Working with Katie has been an absolute pleasure. This was my first time working with an editor and Katie went above and beyond what I expected. Reading through her feedback felt like having a personal writing teacher, guiding where the book could be improved, adding ideas for the characters and how to bring them to life. The attention to detail was amazing. Not only did Katie give a very detailed critique of the book, she also recommended a huge amount of great resources to expand my knowledge and improve my writing.
I can highly recommend working with Katie.
– Fergus
I hired Katie to help me edit the first novel in my sci-fi series (after narrowing my choices down from 8 other editors) and was pleasantly satisfied with her work. Katie was careful, thoughtful, and thorough when editing my manuscript, and always made sure to leave enough notes so that I understood what I was doing, and how she thought I could make it better.
I think one of the best things an editor can do is not steer you in a direction that they like or think would be good but help you in finding your own voice. "This doesn't make sense and here's why, or if you're going to keep this part we need to understand more of why this character feels this way," etc.
I enjoyed Katie's edits and comments so much that I hired her to work on the second book in my series. She's extremely professional and punctual and I grew a lot as a writer during our work together.
-Job Merkel
When I first wrote Katie, I knew I required more query help than the services on her website listed. She easily worked with me to create a package tailored to my needs. During the whole experience, Katie was timely, constructive, kind, and encouraging. Her feedback triggered several breakthroughs, and my query developed into a more readable and logical construction of voice, stakes, and plot. I know I couldn't have written this version without her. I highly recommend her services.
– Katie Beers
I met Katie at the National RWA conference though we had talked before. She helped me revise two query letters and gave helpful pointers on my submissions package. I've since signed with a publisher. I would recommend her laid back, detail-oriented style to anyone looking to improve through craft. Her newsletter also helps with a sample of the skills she has and ways she can benefit your work.
– Luna Joya
I was SO impressed with Katie's editorial services! She responded to my emails promptly and provided a thoughtful, helpful critique on my query letter for my memoir. What I love about Katie is that when I asked her questions or to explain her answers in more detail, she went above and beyond with her answers! I reached out to over 40 query letter editors as my memoir is very dear to me and I wanted to find someone who was sharp, honest, and truly loved her line of work as opposed to trying to make a profit off a writer. Katie is that person! I would recommend her services to any writer, and would totally seek her input again!
– Sarah Murphree
Katie took a synopsis of our feature film that we had been banging our heads against the wall over, reworking a dozen times, and brought a fresh perspective.
We now have a press kit we are proud of thanks to Katie's heartfelt, articulate, professional work. She was prompt, flexible, and worked within our vision to make it exactly what we needed.
We have recommended her to others and will work with her again!
– Adam Hutsell and Emma Fazzuoli 
 RevPit is a unique contest in that you have an experienced editor willing to work with you on a manuscript that isn't perfect. Perfect is boring! The RevPit editors want a novel with heart they can transform and polish, and that was my experience with Katie McCoach. When Katie chose me, yes, I was very excited to have a more presentable manuscript, but what RevPit really did for me was give me confidence. It meant so much to me to know there was someone out there who believed in me and in my work. That is worth way more than a good manuscript.
You have nothing to lose by submitting to RevPit. If you do end up being chosen, your editor will work with you to push you past your boundaries and make your book the best it can be. But it isn't about "winning" or being chosen. It's about learning from extremely generous mentors and making connections with your writing peers. There's so much opportunity to learn and grow.
– Marisa Urgo, 2017 RevPit Winner
I was seeking guidance for this story, and you brought every aspect to the plate to help me become a better writer. If it wasn't for all your coaching, this book would have never grown, and I would have never grown. I have learned more now about writing in the past few months we have worked together, than I ever had sitting in a classroom. I'm so glad you opened me up to a whole new world. I enjoy writing so much now, and thanks to you, this all became more than I ever expected.
– Jerome Isip, Happy Chasing Happy
Working with Katie was an absolute dream! She really understood my story and her wonderful suggestions helped take my characters, pacing and plot to the next level. With each of my phone calls with Katie, my story improved and started to become the best version of itself. Katie knew exactly what needed to be improved, and her guidance made me feel encouraged and confident. Katie is an expert storyteller with a wealth of knowledge, and I couldn't be more pleased with the work we did together.
–Abi Feltham
Katie provided crucial, in-depth feedback to my WIP. She took time to be thorough, worked to understand my vision, had excellent notes for me that helped to better clarify my own thinking, and was available to answer questions when/if I had them. She will be receiving my next WIP soon. I'm ecstatic that I found someone so professional, knowledgeable, and trustworthy.
-Danube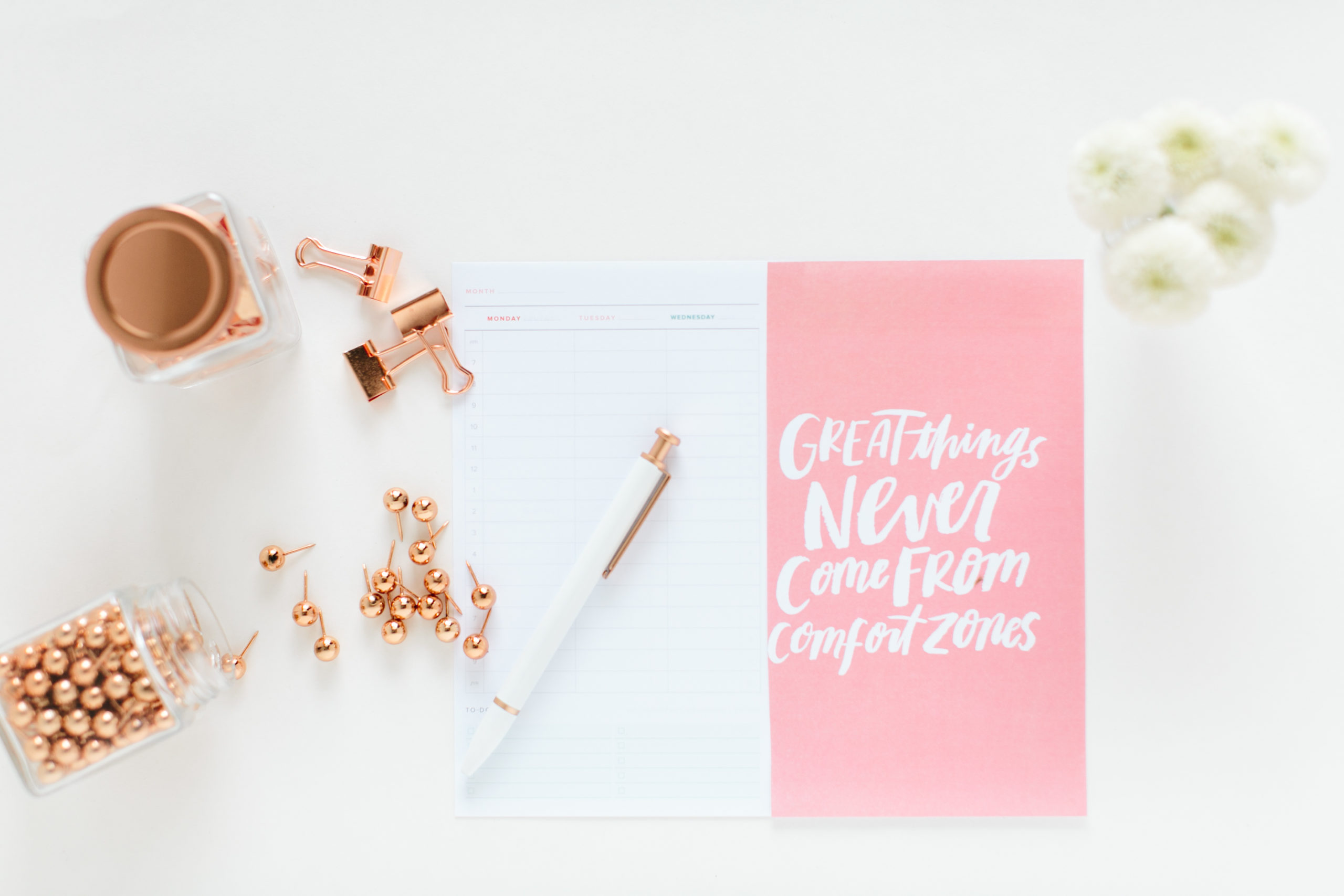 Katie was an absolute joy to work with! Her feedback breathed life into my characters and made me dig deep and ask myself hard questions. When I look at the version of my manuscript I first sent to her and compare it to the final product, I can hardly believe the difference. I feel genuinely blessed to have her on my team.
– Amiee Davis, Changing Tides Series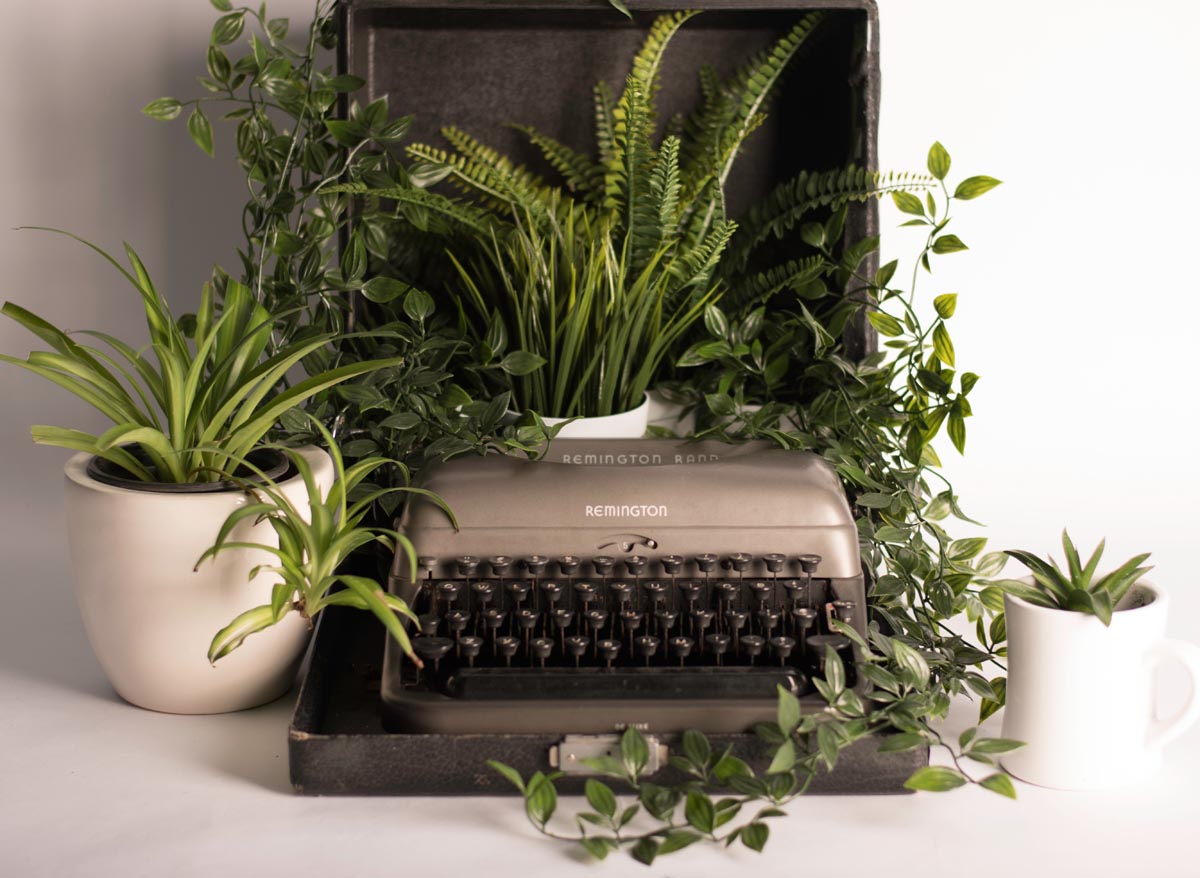 I came across #RevPit on Twitter at a time when I was really, really struggling. My YA Fantasy, Storm Rising, had been rejected by lots of agents, having had a lot of full manuscript requests. If you've been there, you know how the hope makes the final rejection all the harder. But I knew I was close. I entered the contest, did all the related stuff on Twitter and loved it. Found a great bunch of friends through the process. I submitted two of my novels, to different editors. I got emails from four of the editors, Carly and Kisa, who asked for more material, and Sione and Katie, who both gave me great feedback on my submission. I wasn't picked as a winner, unfortunately, but both Katie, for The Nameless, and Carly, for Storm Rising, agreed to work on my novel with me, at a discounted rate for participating. Thus, I got two amazingly detailed and insightful manuscript development letters and edits at great value.
Both manuscripts have now been signed by my agent and Storm Rising is due to be published in January 2019. I have no doubt that participation in the #Revpit contest made a significant difference to both manuscripts and my dreams of being published are now just around the corner. I've remained in touch with Carly and Katie since, and they have celebrated and cheered for me at every stage. The #Revpit editors are all a great bunch and I would recommend the contest and them as individual editors without reservation.
-Stuart White, 2017 RevPit Entrant
Katie is a highly skilled developmental editor who prides herself in her work and the relationship she builds with her clients. During the time she worked with Standoutbooks, Katie was a vital part of the editorial team and conducted herself in a professional and engaging manner. She is clearly passionate about books and editing and will do all that she can to help authors write a book they can be proud of.
– Brownwyn Hemus, Standoutbooks
I found that working with Katie was an enlightening experience. Her criticisms were spot on, and her insights into my story and into finding ways to improve it were immensely useful. She helped me define what I knew to be problems with my book and suggested corrections that were reasonable and within my skill levels. She went the extra mile for me, and she was just what I needed to get my book to where it needed to be. Highly recommended.
– Steve Smith 
 Katie was very helpful with her developmental assessment and helped me figure out improvements and work on issues my outline had. I would definitely like to work with her again in future projects.
-Richard Brammer
Katie is a great editor who does really well at taking a step back and focusing on the big picture. She also took her time to ask me a few simple questions on where I was at in my writing, so she could have a full understanding on how she could help me. Highly recommended!
-Anthony Piccirillo
Singular thanks also goes to Katie McCoach, our developmental editor, especially for her help in shaping the characters (and getting rid of one, whom you'll never know about-just as well).
– Monte Wolverton, Award-winning author 
When I entered the 2018 RevPit contest, I wasn't sure what to expect. My manuscript was, I thought, as good and polished as I could make it. But, while the feedback I was getting from agents in response to my queries was positive (I'd had several partial/full manuscript requests), it was clear that something about my story wasn't working. I was hearing a lot of comments from agents about not being able to "connect" with my main character.
I'm so grateful that Katie McCoach chose my manuscript to work on for RevPit. Katie showed me how to tell the story I was trying to tell in a more effective way, how to raise the stakes and pull a reader in and hold their attention.
After 6 weeks of very hard work, I had transformed my story. 2 weeks after that, I signed with an agent. And 3 months after that, my book sold to a Big 5 publisher. Maybe even more importantly, because of my participation in RevPit, I learned things about writing and storytelling that I will carry with me to every one of my future projects.
– Madi Sinha, 2018 RevPit Winner, Rep'd by Jess Watterson at the Sandra Djikstra Agency, THE WHITE COAT DIARIES sold to Penguin/Berkley