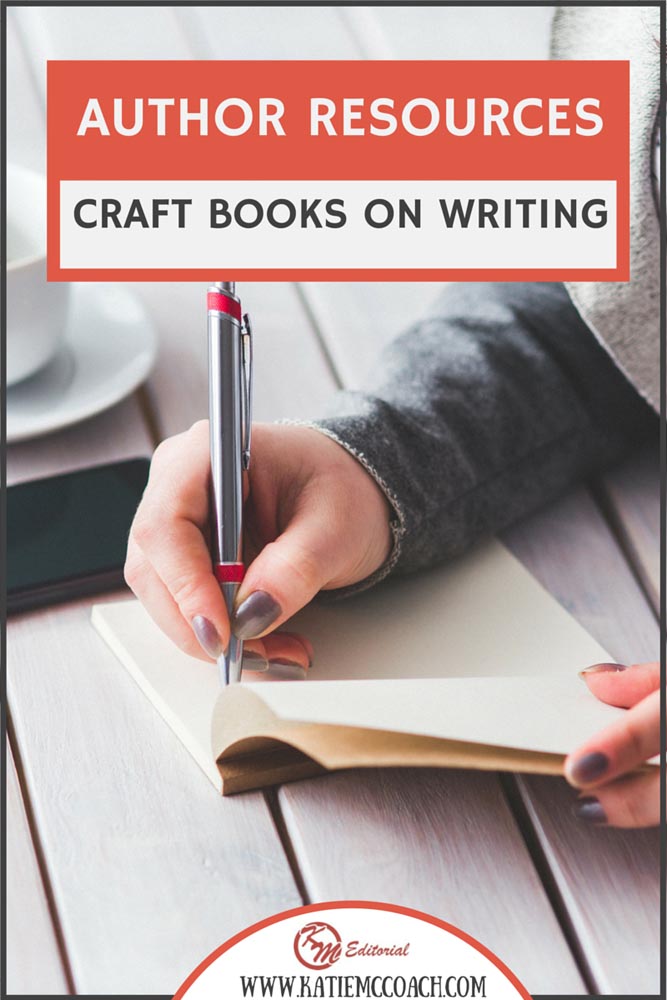 The debate on whether craft books on writing are necessary or not has gone on, and will continue to go on, forever.
I believe that first and foremost you learn best by doing—the more you write, the more you'll learn.
As Jayne Ann Krentz & Susan Elizabeth Phillips (bestselling authors) replied when asked (at RWA), "What books on craft do you recommend?" they both shook their head, "Writers learn by writing."
And of course, you must read constantly as well to understand the writings of others; what works, what doesn't. Craft books will not teach you HOW to write, but I believe that if you are already writing, they can help you improve and understand the process of writing and story telling.
For those writers (or even editors) looking for a list of the best craft books on writing, I've complied the list below. I have not been able to vet all these titles yet (as I do, review links will be updated for each), however they do come recommended from industry professionals.
*Click on the book covers for links.

On Writing: A Memoir of the Craft by Stephen King. *Vetted
Highly recommended. I actually listened to this on Audible and King narrates it himself. Awesome. The second half of the book has most of the writing advice—I could quote it for days. You can read my full review here.
On Writing Romance, How to Craft a Novel that Sells by Leigh Michaels *Vetted
Really smart read for romance writers, especially in understanding the general expectations of each category.
Story: Substance, Structure, Style, and the Principles of Screenwriting by Robert McKee
The bible for creating tension
The First Five Pages: A Writer's Guide to Staying Out of the Rejection Pile by agent Noah Lukeman
Hooked: Write Fiction That Grabs Readers at Page One and Never Lets Them Go by Les Edgerton
How to structure a winning story no matter the genre or audience
Save the Cat! The Last Book on Screenwriting You'll Ever Need by Blake Snyder *Vetted.
Although for screenwriting, it nails structure, plot, and hooking the readers
Story Engineering and Story Physics by Larry Brooks
Wired for Story: The Writer's Guide to Using Brain Science to Hook Readers from the Very First Sentence by Lisa Cron
Characters and Viewpoint  by Orson Scott Card
Scene and Structure (Elements of Fiction Writing) by Jack Bickham
For achieving fast pacing
Writing Fantasy and Science Fiction: How to Create Out-of-This-World Novels and Short Stories by Orson Scott Card, Philip Athans, Jay Lake and the Editors of Writer's Digest
How to Write a Damn Good Novel: A Step-by-Step No Nonsense Guide to Dramatic Storytelling by James N. Frey
How to Write a Damn Good Novel, II: Advanced Techniques For Dramatic Storytelling by James N. Frey
Writing Fiction: The Practical Guide from New York's Acclaimed Creative Writing School by Gotham Writers' Workshop
Writing Tools: 50 Essential Strategies For Every Writer by Roy Peter Clark
Super Structure: The Key to Unleashing the Power of Story by James Scott Bell
If you've read any of these books, share your feedback in the comments!
Do you believe books on writing improve craft?
What additional books would you add to this list?
Don't miss a post! When you sign up for the KM Editorial monthly newsletter you'll receive a free downloadable Guide to Getting Published.Twitter @KatieMcCoach.