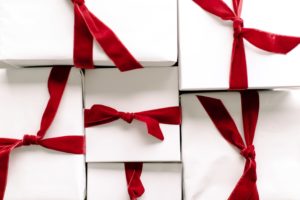 NOW AVAILABLE: GIFT CARDS! 🛍️
If you know you are going to want an edit, coaching session, pitch package, or workshop down the line, you can pre-pay for all—or part—of your service now. Buy a gift card and get a bonus freebie!
And the good news? You can redeem at any time in the future. A month from now. Two years from now. Whenever you are ready!
Feel free to buy for yourself OR for a friend! PSSST. If you buy for your friend, I won't tell them if you decide to keep the bonus for yourself. 😜
🎁Gift card options with BONUS FREEBIES 🎁
Option 1: $1,000. Buy Now!
Bonus: Preferred availability in schedule + unlimited brief email questions with priority response + 2 free 60-min coaching sessions (sessions and email can be redeemed ASAP)
Option 2: $500. Buy Now!
Bonus: One free 60-min coaching session (session can be redeemed ASAP)
Option 3: $100. Buy Now!
Bonus: One free query letter review (can be redeemed ASAP)
Option 4: $25. Buy Now!
You can also put down a $300 deposit for a developmental edit which must be redeemed within one year. The bonus here is that you lock in my current rates for a year and the time slot in my schedule. Email me to book. 
Let's grow your best story!